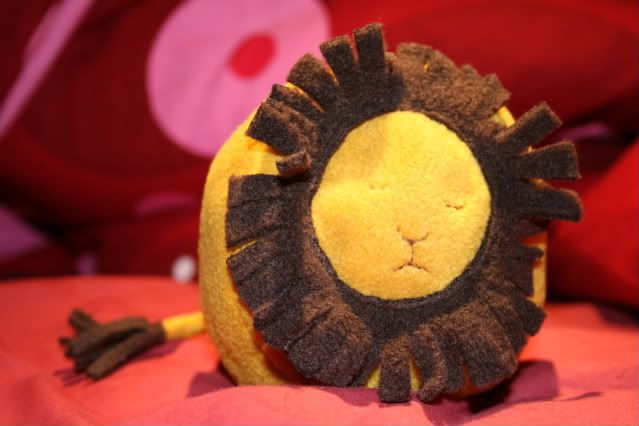 Look who I found snuggled in my bed. A sleepy Parsley Lion. *yawn*
Parsley is chanelling my mood for the week - I wiped myself out on Sunday running the Nickey Line from Hemel Hempstead to Harpenden. I was going to go to martial arts last night, but I thought that since I have two classes today and was planning on going to the gym that I probably wouldn't make it through the day today if I rode all the way to Staines for martial arts!
This morning I have been to the gym, upper body work only since my tendonitis is back, but this time in the other knee. I am booked in with the physio tomorrow evening, and hopefully there's time to be fixed before the London Marathon.
Tonight I have MMA, which will be fun, we are doing bits and pieces of groundwork. Then on Saturday I have been abandoned, so will make full use of the day and have another martial arts lesson. Then on Sunday we are having a Sunday Smackdown with another club, I shall be all martialled out!